Each year we celebrate Halloween it usually begins the holiday season with sugary treats and high calorie eating binges. This year I'm tempted by healthy Halloween treat alternatives. I think they can be as exciting, fun and so much better for everyone. If you can make a food taste good and look good it can be as fun as the sugary alternative. Today I have found some pictures that I think would represent a healthy Halloween treat season. If we do have friends or family over, some of these ideas would be a great presentation and would make our guests happy as well as keep them from adding any wasted calories or artery clogging foods. What do you think of these alternatives? I know those sugary sweets are great, but these look like they'd be ghoulishly good too! I think even kids might have fun with some of these plates.
If you add salsa in the bowl, he'd look great too!
Wouldn't kids love these apples?
These are fun, even to hand out on Halloween!
They are a little sweet, but not too much. And they are so cute!
Very creative! Love it!
This one could take some time, but so worth it.
All pictures above are courtesy of Pinterest.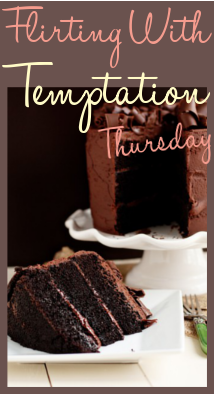 Check out Kori's blog "Blonde Episodes" by clicking the picture above to join this weeks blog hop "Flirting With Temptation Thursday". Have fun! I hope you enjoyed my healthy Halloween treats for Temptation Thursday!